SURF LESSONS
Learn to Surf in Essaouira
The surf school Kitesurfmaroc welcomes you on the most beautiful beaches of Essaouira known worldwide for the quality of its waves. KITESURFMAROC welcomes you all year long and offers you different formulas to slide as you wish. Discover the SURF SCHOOL for young and old, beginners or advanced, RENTAL with all kind of board size, summer / winter wetsuits…
GROUP LESSONS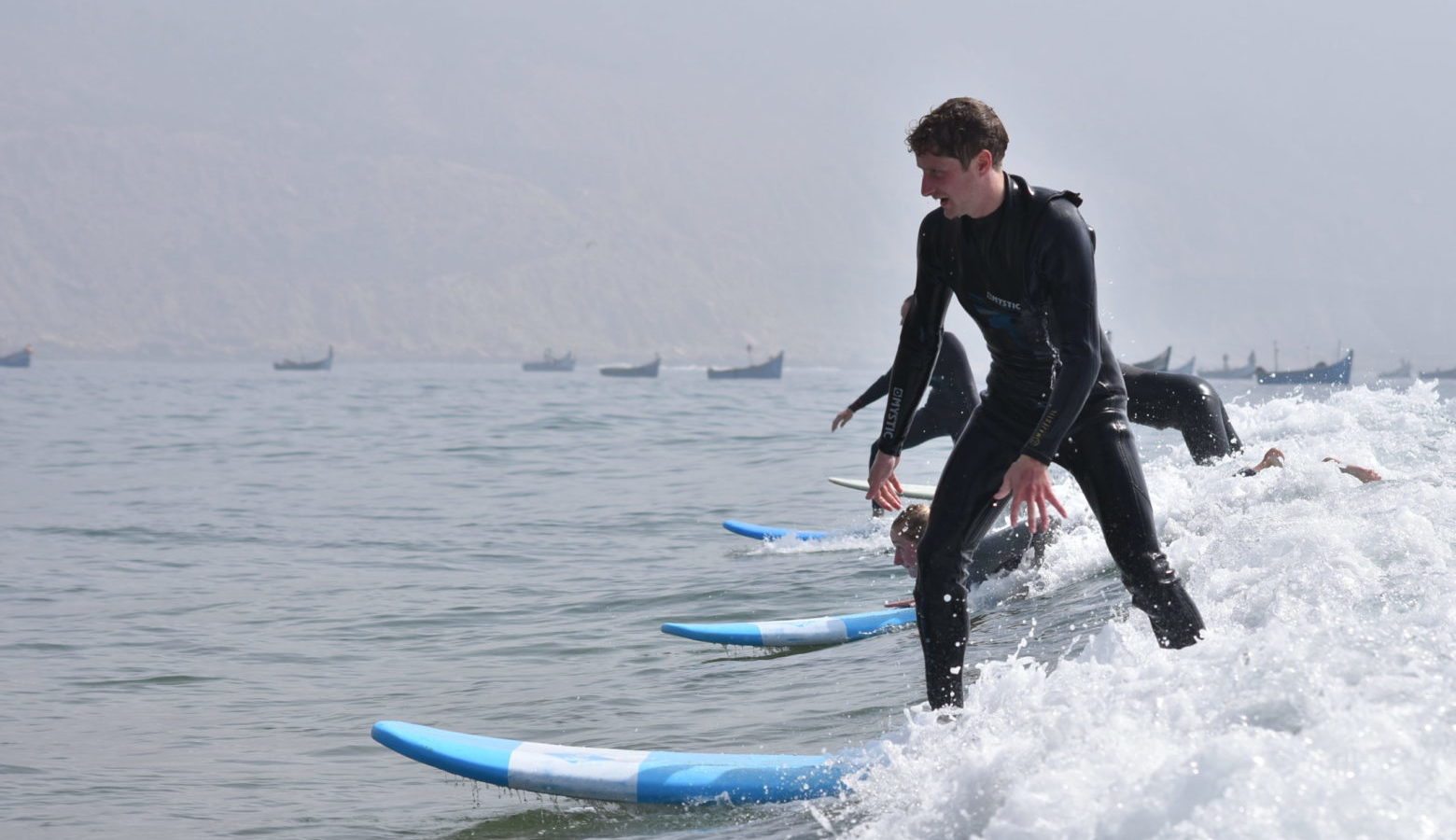 Our groups are 8 people maximum. They are made up of apprentices with the same level. This formula allows each participant to discover, learn and get used to surfing techniques in a fun and friendly environment.
SEMI-PRIVATE LESSONS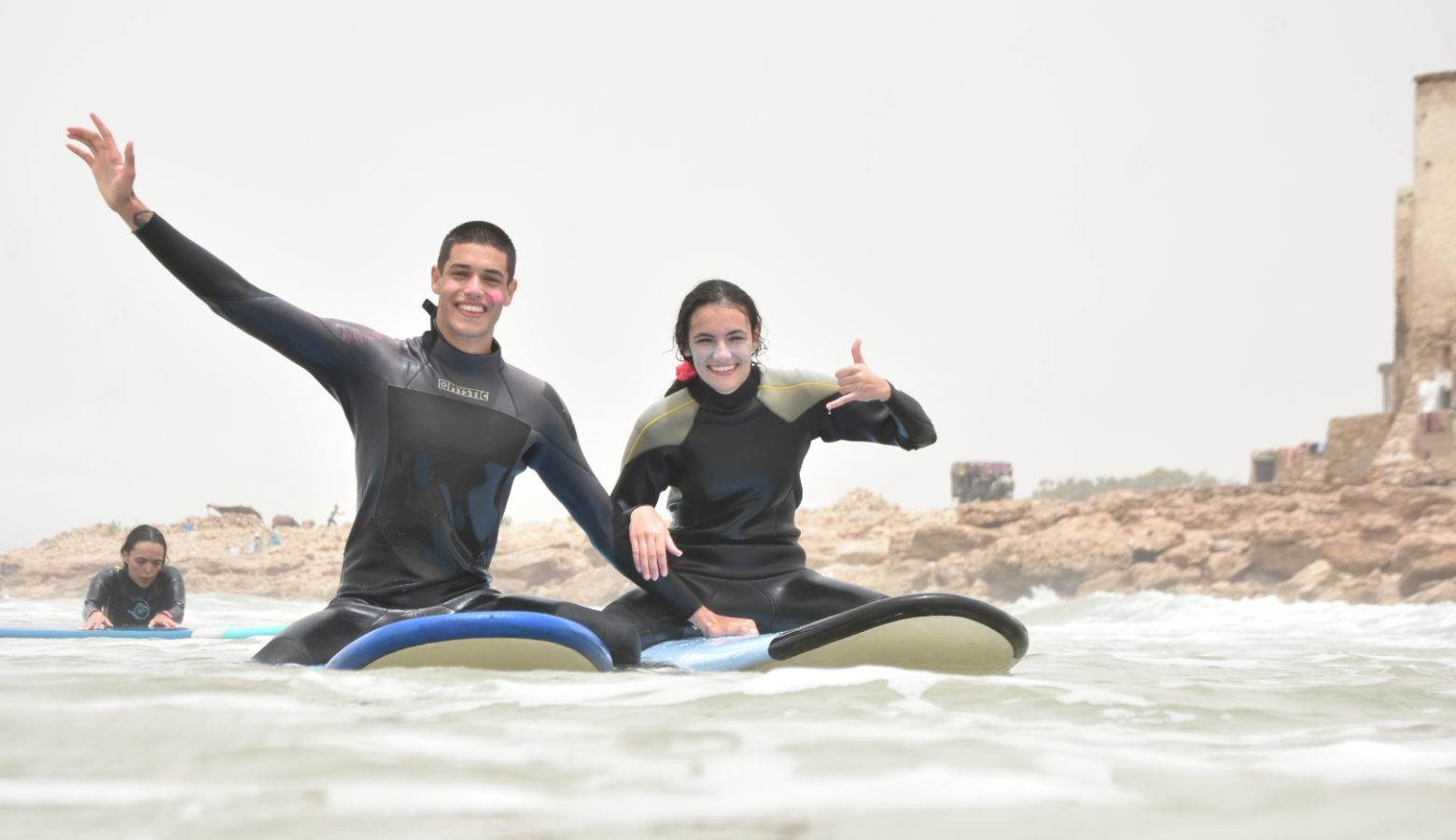 The Semi-Private lessons is the best way to learn with a friend or a couple. Semi-private lessons formula is: Two students with one instructor, each student have his own equipment. During sessions we will discuss on a technical level, balance…
PRIVATE LESSONS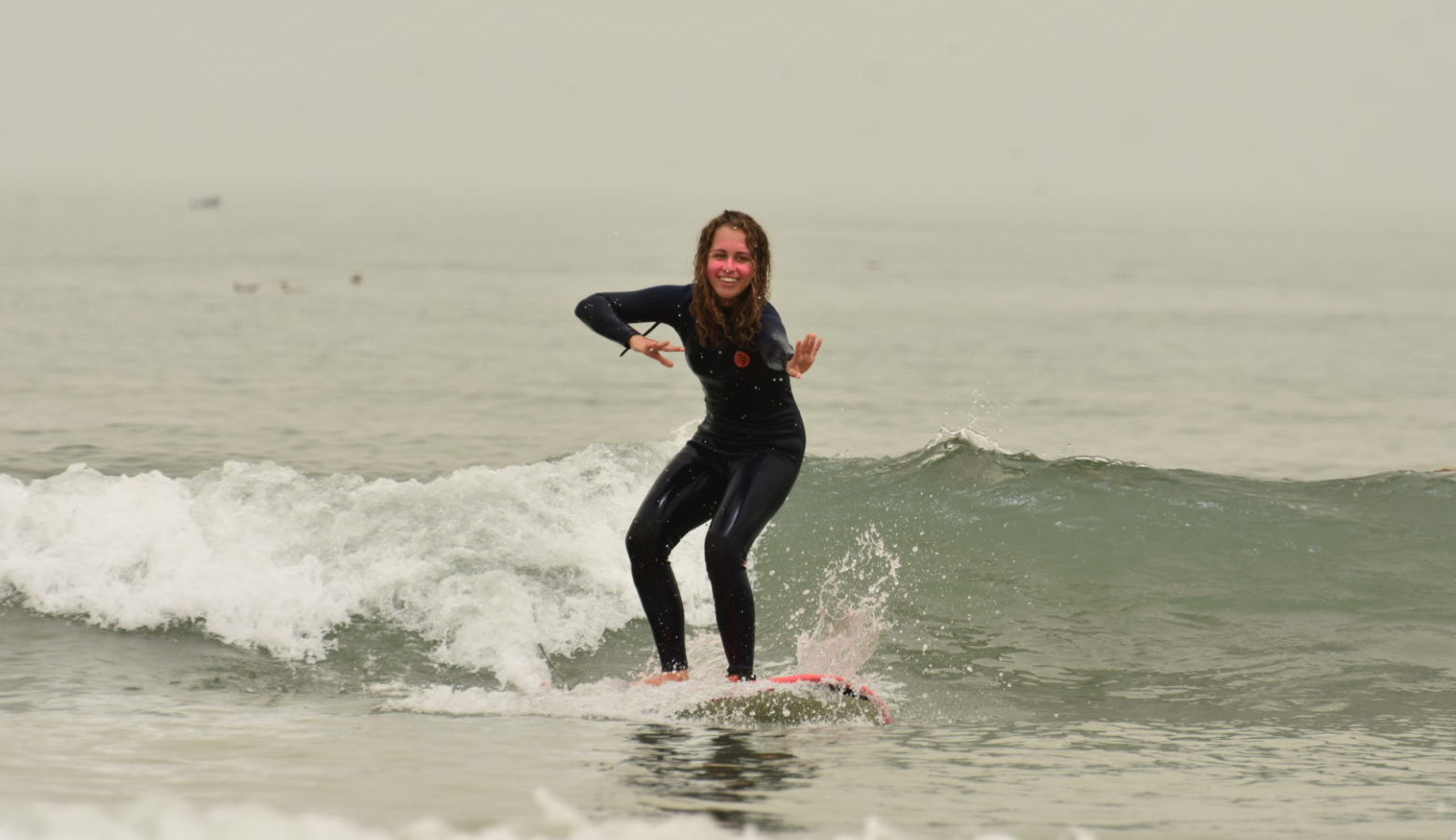 We offer a tailor-made service in which you will progress at your own pace; you will practice on the best conditions to quickly have fun surfing safely! The Sliding conditions are: comfort, complicity and maximum safety.
SURF TRIPS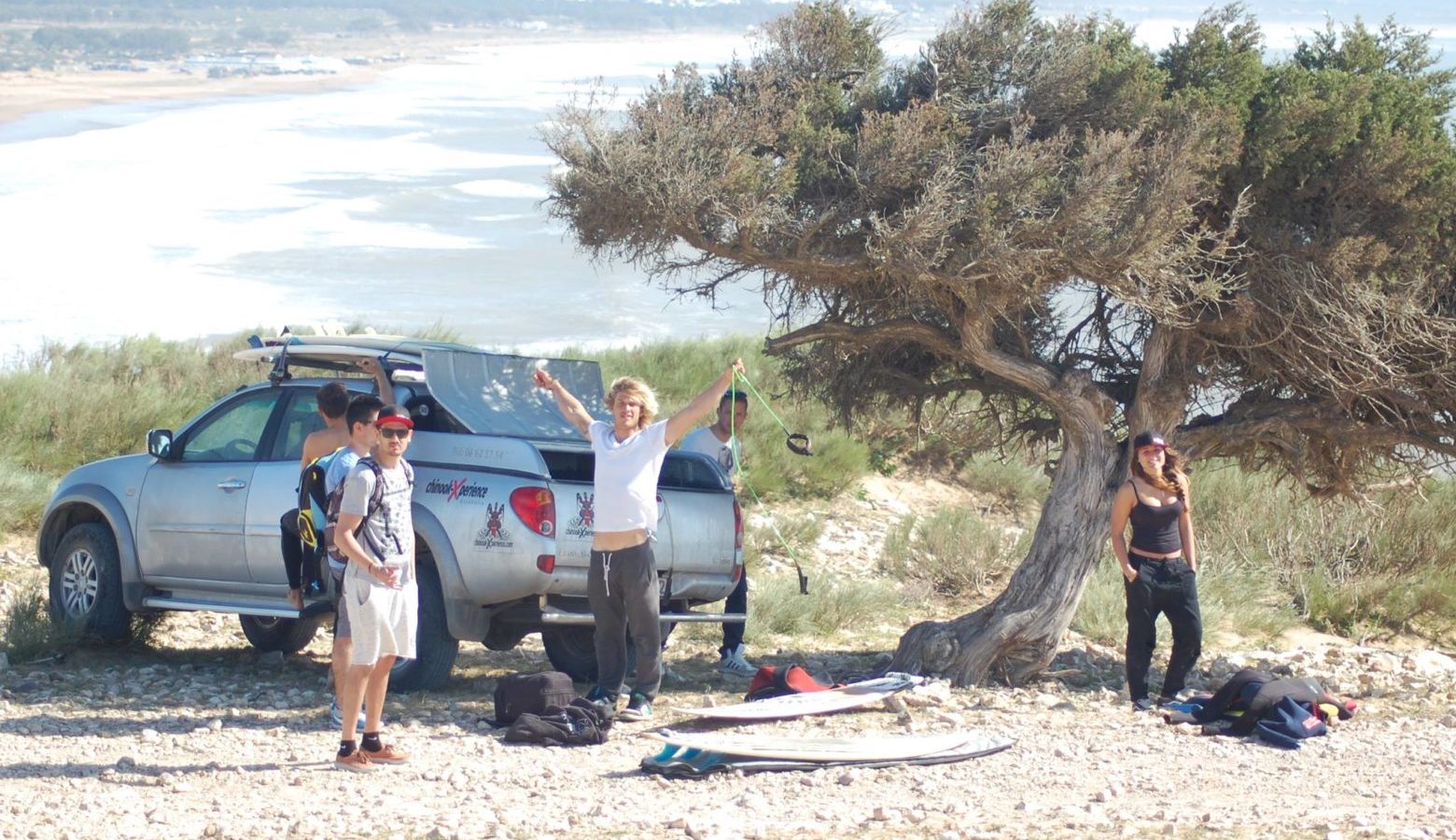 You will be surrounded all day by nature and wave's rhythm. Local instructors, pros and graduates, assist you the whole surfing day to discover the most unusual and surprising corners of Essaouira's surroundings.
2 H
4 H
6 H
10 H
Group lessons
30 €
60 €
80 €
100 €
Semi-private lessons
45 €
90 €
125 €
165 €
Private lessons
60 €
120 €
160 €
320 €
Surf Trips
50 € day
Surf rental
15 € 1/2 day
25 € 1 day